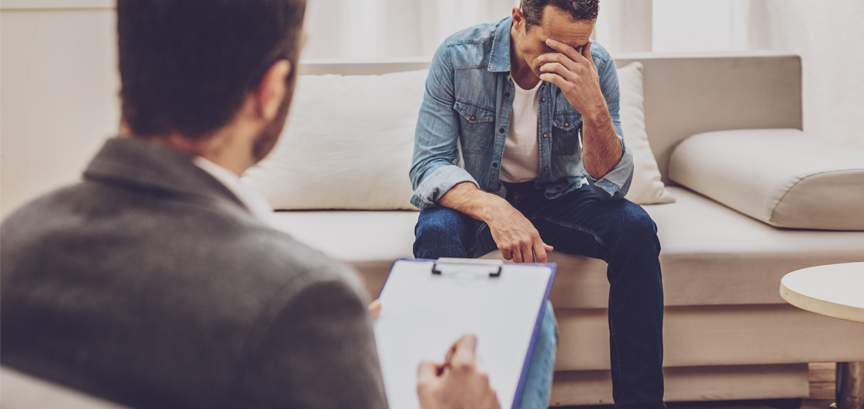 How to Become a Counselling Psychologist in Usa
Psychologists are medical professionals who study various human behaviors in different environments to help understand and improve the quality of life of their patients. According to the US Bureau of Labor Statistics, psychologists are responsible for the following tasks:
Conduct scientific studies of behavior and brain function
Observe, interview and survey individuals
Identify psychological, emotional, behavioral or organizational issues and diagnose disorders
Research and identify behavioral or emotional patterns
Test for patterns that will help them better understand and predict behavior
Discuss the treatment of problems with clients
Write articles, research papers and reports to share findings and educate others
Supervise interns, clinicians and counseling professionals
Psychologists try and understand thoughts, feelings, emotions and behavior through observation, assessment and experimentation. They gather data through lab experiments, psychotherapy or psychoanalysis and use it while testing theories.
Requirements to Become a Psychologist in the US
Education:

The education you pursue will depend on the branch of psychology you eventually want to work in. For clinical, counseling and research psychologists, the minimum degree required is a doctoral. Students can go for a Ph.D. in Psychology or a Doctor of Psychology (Psy. D) degree. Typical courses in a Ph.D. program would include statistics and experimental processes. School Psychologists would need a focused degree such as an Ed. S. along with a doctoral degree in Psychology. These kinds of programs would include an understanding of the education system, along with a study of the psychological components in a student's life. For becoming an industrial-organizational psychologist, you will need a master's degree at least.
Licensing:

Most states require their psychologists to be licensed. All psychologists who practice independently are required to be licensed in the area they work in. Licensing laws also vary from state to state and depend on the category of psychology you want to opt for. Information regarding the licensure process and its requirements can be obtained from the Association of State and Provincial Psychology Boards.
Training:

Most psychologists preparing to launch their careers in this field would require a pre- or postdoctoral supervised experience, which must include an internship. The minimum number of hours for this internship vary from state to state.
Steps to Become a Psychologist
Becoming a psychologist is a long and intensive process. So, make sure you are fully aware of the following procedure before you decide to become one.
Earn a Bachelor's Degree:

An ideal degree to start with would be a Bachelor's in Psychology. Perquisite courses that you are advised to complete include general psychology, developmental psychology and statistics.
Get a Graduate Degree:

Research the path of psychology that you want to go for and get the relevant degree for it. For instance, those who intend to become Industrial-Organizational Psychologists will need only a master's degree for entry level positions. Other positions might require a specialist degree or a doctoral degree such as a Psy.D. or a Ph.D.
Get Some Experience:

This would typically be in the form of clinical training or an internship. Most states require psychology graduates to have a certain amount of experience before they can be eligible for licensure. You are advised to check with your individual state board to see what kind of experience requirements would apply to you. Those who want to specialize in a particular area, such as clinical psychology, child psychology or gerontology, might be required to complete additional training hours.
Get Your License:

To get your license you will have to meet certain requirements, which vary from state to state. You will typically be required to complete an accredited doctoral program, along with completing a certain number of supervised training hours.
Retain Your License:

Psychologists are required to complete continuing education credits in order to retain their license in most states. Be sure to check your state's requirements in this regard.
Consider Options for Certifications:

Certifications are a way to fortify and expand your knowledge of the field. The American Board of Professional Psychology awards 15 specialty certifications in various areas of psychology, such as clinical health psychology, rehabilitation psychology and couple and family psychology. The American Board of Clinical Neuropsychology offers a certificate in neuropsychology. Getting board certified shows professional prowess in that particular specialty area and can make you more attractive to prospective employers.
Salaries for Psychologists in the US
According to the US Bureau of Labor Statistics, the 2018 median pay for psychologists in the US was $79,010. The lowest 10 percent earned less than $43,800, while the highest 10 percent earned more than $129,250. The top paying industry for psychologists was the government, paying $96,410 in 2018 median annual wages. The top paying state for the clinical, counseling and school psychologists in 2018 was California, paying an annual mean wage of $108,350, followed by Oregon, paying an annual mean wage of $103,870.
Job Growth for Psychologists in the US
The employment for psychologists in the US is expected to grow by an impressive 14%, which is much higher than the average growth for all occupations. Employment growth, however, will vary according to specialization. The state with the highest level of employment for clinical, counseling and school psychologists was California, with an employment of 17,310 in 2018.
The employment for clinical, school and counseling psychologists is expected to rise because of an increasing demand for these professionals in hospitals, schools, mental health centers and social service agencies. Psychologists will remain in demand as people continue to rely on them for various mental health issues. They will also be needed by the aging population dealing with various health problems and veterans dealing with war trauma.